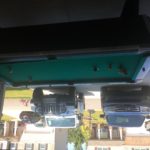 Could not be happier. Excellent service,delivery,craftsmanship!!!!!!
Thank you
Richard Newell
September 11, 2017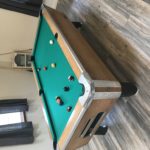 Just received our beautiful valley bar room table. Outstanding experience all the way around with Randy and his company. Would highly recommend his services and products. Looking forward to many years of playing pool on our table. Thanks again Randy and Mary!!
Lia and John Laurella
November 05, 2017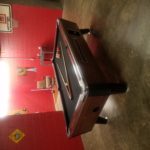 My friend and I decided that we would give this company a shot. I spoke to Randy several times on the phone and he was more than patient. My friend and I both bought tables and are 100% pleased. Not only are the Valley tables bulletproof, Randy and his company made this 30 year old table look like new. I have obsessive compulsive disorder and I\'m very picky. Randy made me feel at home with the purchase, no hidden surprises, returned my calls, and showed up on time from 3 states away. At this point, I believe in my heart that if I had a problem, he\'ll fix it or help me learn to fix it myself. What more could you ask for? 100% honest, Christian businessman. As far as the table goes, it plays perfect and looks great. So much more than a residential table. Thanks Randy!
Shawn Kelley
March 07, 2018
We have thoroughly enjoyed using it as a family at night, been a lot of fun.
Many compliments from friends on how nice it is, hopefully will generate some referrals for you. Meant a lot that you went out of your way to get the table right for us.
Seems like a no brainer to do that, but these days it is hard to find.
Thanks again, I really appreciate it.
I could not be more happy with the quality of product and the professional work randy and his family did for us ,more than once, tables are great I would recommend them to anyone and everyone thank you very much
Hello searchers and buyers of pool tables, I highly recommend Randy and his staff for their work and dedication to make sure you get what you want in regards of your own personal pool tables... Dank.
What an awesome experience!!!! You've got a great guy in Wesley!! He was fast...friendly and informative. I love the pool table. It's beautiful!!!! Thanks for helping me make one of dreams come true! You made buying a pool table so easy and stress free!!! I'm a very satisfied customer!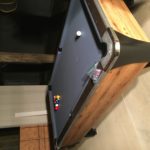 I found Randy's site through a search engine. There are many choices of refurbished pool tables. Randy was quick to respond to all of my questions. He was very timely in the delivery of my table. It is everything that was stated under the description of the table. Refurbished with lite scratches, fully cleaned with new rubber bumpers, screws, paint etc. We love our 8' table! I purchased four cues and balls from Randy at a discounted price. Excellent customer service !
When my wife and I purchased our new home in December 2018, we decided we wanted to put a new
pool table in our family room. Due to the restricted room dimensions, we needed to go with a 6' table
and no bigger. I found Randy's website and began talking to him. He said 6 footers were hard to come
by but would keep a lookout for one for us. It wasn't long after that he called me back and found a very
nice 6' table. We agreed on a price, I put a deposit on it and in no time he had it finished and shipped to
me. We have enjoyed many hours on our new table and it quite frankly has been the centerpiece of our
home to this point. We love playing on it and having company over. Whenever we have visitors, we
most always go to the family room and eventually will start playing.
For anyone considering a pool table for your home at a fair price, I would definitely recommend Randy
and his people to deliver a great product!
Glenn Drazic
May 09, 2019
This business and Randy Tate are legit!
I purchased four pool tables from Randy Tate for my business in Florida.
It was a high risk decision for me to go with someone in North Carolina without being able to travel and see the tables.
(I did extensive research on Randy and the business.)
The tables are beautiful.
The transaction was exactly as we agreed to.
I'm very happy.
Thank you
Roxie Rox
September 02, 2019